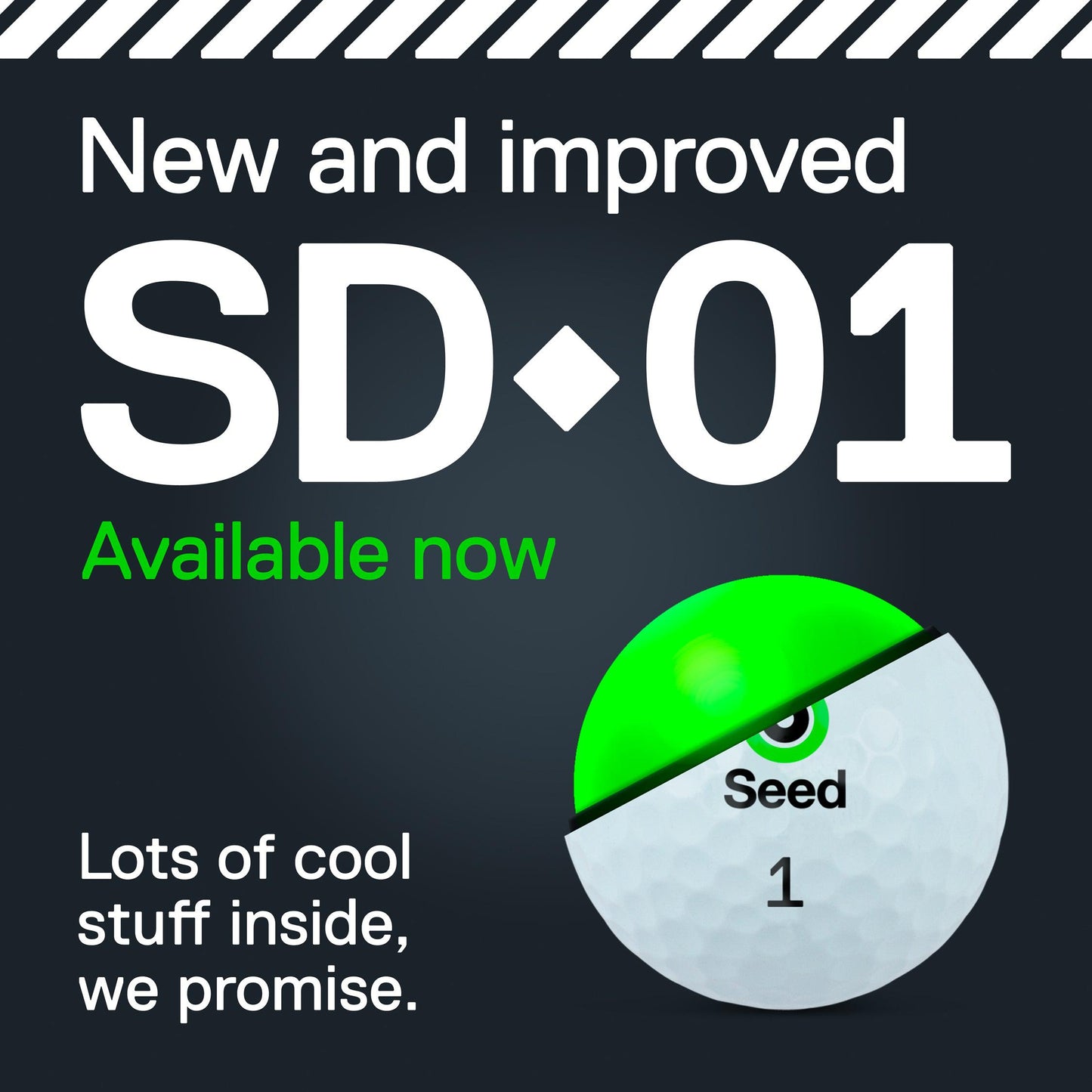 Seed's mission has always been straight forward: lower the price of premium golf equipment and help more golfers improve and enjoy the game. 
Seed's direct-from-the manufacturer model has sparked a revolution, with golfers now looking for better quality and better prices aware that premium performance doesn't have to cost a fortune. Hell, even the big boys like Acushnet have taken notice. 
Seed's first ball design, the SD•01, has been a clear winner from day one. It went head-to-head with the dominant brands in performance and sales, surprised everyone and quickly became a fan favourite with golfers around the world. A classic 3-piece tour grade ball design with the all-round performance you need for half the price – who wouldn't like that? It was even named Official Ball of the PGA EuroPro Tour.
The SD•01 was a great start, but like any company with an eye on total global domination, we kept wondering, how much better can we make this bad boy? We spent the last 18 months tweaking our original design, looking for improvements in specific performance areas and increased consistency and quality in our manufacturing process. All while still keeping the balls in reach of everyone, so you can play your game'.
We think you're going to love the ball.
 The SD•01 now features a slighter larger, graduated core to improve launch speeds off the club face. We made the mantle layer thicker, and switched to DuPont's HPF 2000 polymer, to maximise and control energy transfer between the core and cover. To finish it off we improved the urethane cover formula to provide more elasticity at impact for extra response and a greater feel. The end results? Better performance, and still half the price.