Frequently asked questions - BALLS
Which Seed should I choose?

There is a Seed to suit every game.

Our 'Pro' balls are tour grade balls, with cast urethane covers.

The SD-01 is our 'everyman' ball. It suits the widest array of golfers, and pretty much anyone of any ability will benefit from using this one.

The SD-02 is designed for stronger, flatter (i.e lower) ball flight and is ideally suited to play in windy conditions.

The SD-05 is our low compression Pro ball.. we call it 'the tour ball for the rest of us'. It's not designed for tour players, it's designed to enhance performance for golfers with slower or average swing speeds.

The SD-X1 is for the bombers. It's the fastest Seed we've ever produced, and optimised for higher swing speeds.

The SD-15 is our distance ball. It's a low compression core which will help make your left and rights not quite so left & right.
Why should I play a premium ball?

Our Pro balls give you the maximum performance... the ultimate combination of distance and control.

You'll find your short game will benefit from using the Urethane cover, as you gain more feel and control around the greens.
Why should I play a distance ball?

The SD-15 is a great ball. Sneaky long, durable, and the low compression means means iit's harder to impart side spin so your bad shots won't be quite as bad. This is especially true for the driver.
Do I need to be a low handicap to play Urethane Balls?

On the contrary, all golfers will benefit from using Urethane, even beginners. The added greenside control will help you shave shots.

In saying that, if you're still losing a few out there, the SD-15 is a great ball.
What's the difference between a Links ball and a Stadium ball?

The Links Balls have been designed and tested in Ireland, to perform best in 'links golf' type conditions.

That means wind, so the Links ball holds its line through the wind and generally features a stronger (lower) ball flight. 

The Stadium balls are designed to fly through the air, will generally fly higher than the links balls and are more suited to a 'drop & stop' type of game.

There's 3 types of Stadium balls, depending on your swing speed.
Frequently asked questions - Subscriptions
Do I have to subscribe?

No. There are two ways to buy from Seed. You can Subscribe for a ongoing, regular delivery and get them shipped as and when you want, or you can place a normal 'once-off' internet purchase.

Subscription products will always include "Subscription in the title" if you're looking to. avoid them.
How do I change products in my subscription?

You'll have to create an account by clicking the account icon in the top right hand corner of the site. Once your account is created, just click on the manage Subscription link login>manage subscription.
Under Items click edit and you can add / remove products. Don't forget to save.
If I do Subscribe, what is your cancellation policy?

You can cancel/pause/modify at anytime, for any reason with just a few clicks. Jut log into your My Account page, and click on Manage Subscription. We hope you stay but we don't make it hard to leave.
Do I have to sign-up for a dozen every month?

No. You choose when you want balls delivered. Once a month, once every two months, once every three months… it's up to you. You can adjust whenever you want to.
What are the benefts of joining?

You get access to the lowest possible ball prices without having to buy in bulk. You decide when you want them and we'll deliver them straight to your door. You'll save money and feel like a genius out there.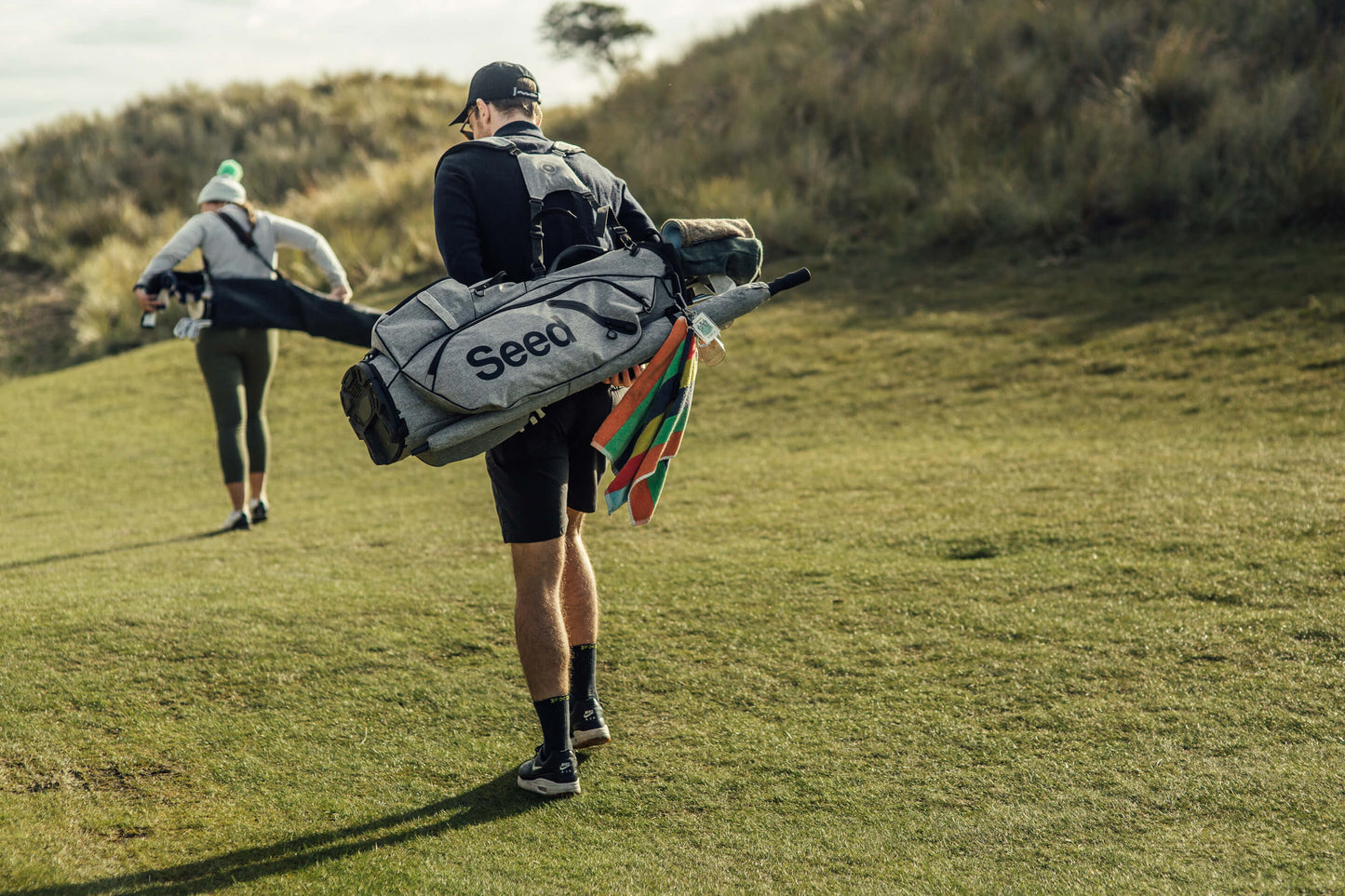 YOUR NEW FAVORITE GOLF BRAND
At Seed, we beleive golf should more accessible, more affordable and more fun for more people.
Seed gives everyone the opporutunity to play with high performing gear for less money, without shirking on design, materials or performance.
There's no crazy marketing hype, no expensive celebrity endorsements... just great golf gear at a fair price.