Sorry, there are no products in this collection
5 Dozen Premium Ball Bundle - $125
Choose Any Premium Ball bundle. Keep the same trusty ball or try out the range for less - includes FREE SHIPPING.
4 Dozen Premium Ball Bundle - $99
Grab 4 of our premium balls for just $99. Try em all out and double up on your favourite.
5 Dozen Distance Ball Bundle - $69
Try our range of SD-15 Country Miles. From Neon colours to our Jack alignment ball. This one goes miles and doesn't hurt the wallet.
SD-02 The Pro Tour
The SD-02 is one for the distance freaks, with lower spin off the driver producing a flatter (lower) ball flight. This is a 4-piece golf ball which was designed to provide consistent results right through the bag. The extra layer provides more spin & control around the greens too.
SD-01 The Pro 01
3-piece Cast Urethane construction. Our most similar ball to a ProV1 in performance and feel.
USGA & R&A test results show this to be the longest Seed we've ever produced, maxing out at 317 yards.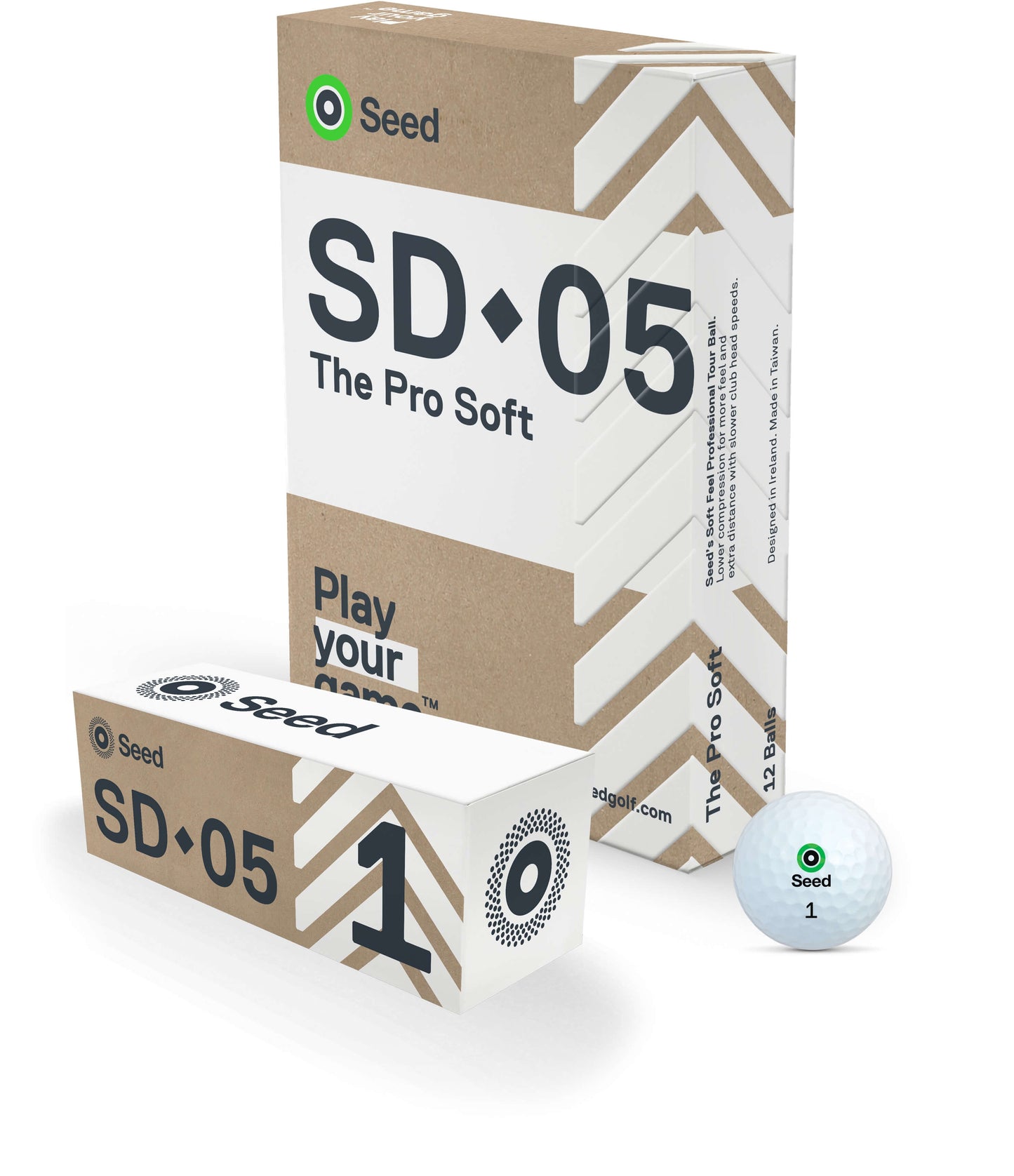 SD-05 The Pro Soft
Lower compressionprovidesmore feel and spin control for golfers with average swing speeds. Soft cast urethane cover gives you the control you need from 100 yards in, and the confidence to go for all your shots. 3-piece construction gives you Tour Performance with low compression for a buttery-soft feel.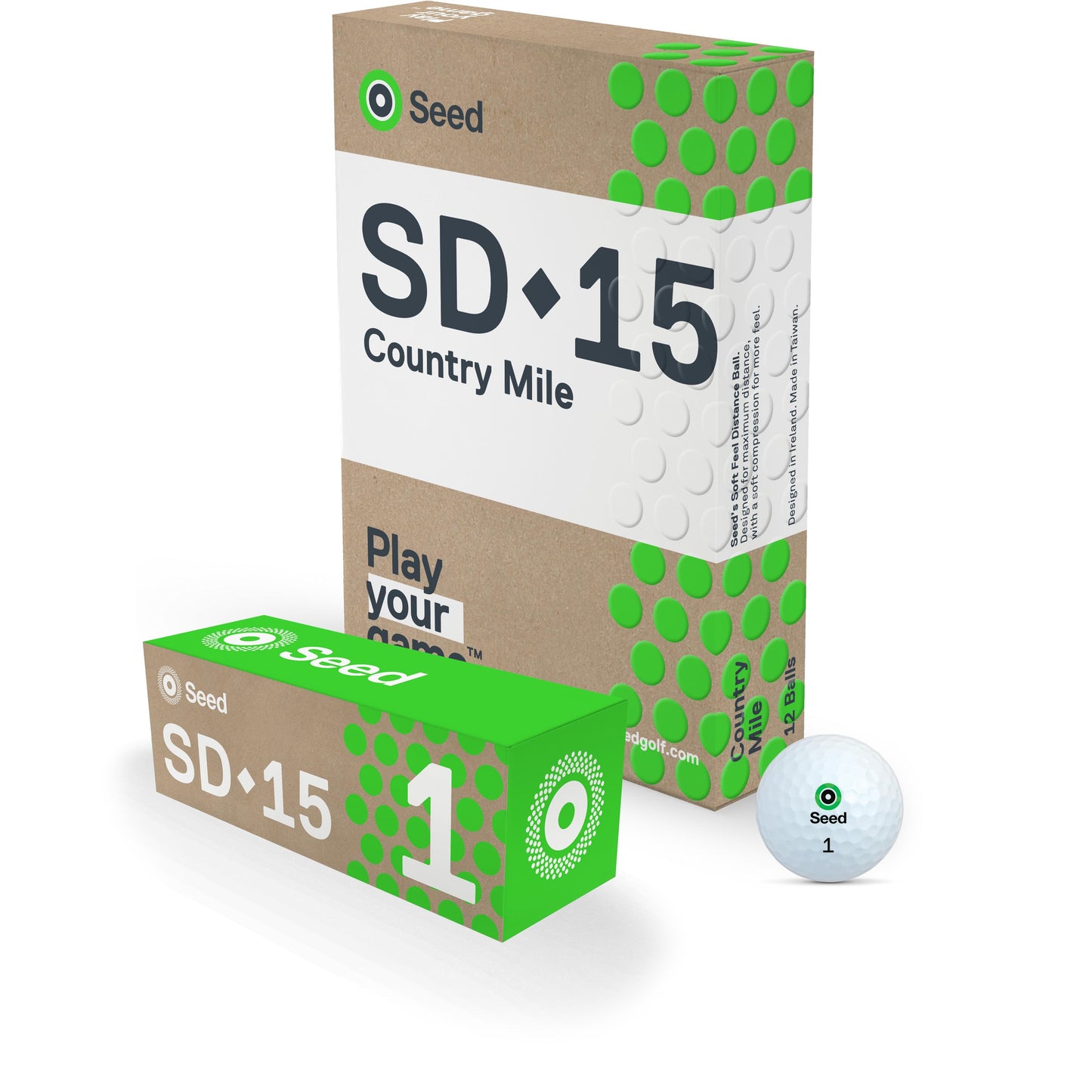 SD-15 The Country Mile
The new SD-15 features a larger, low compression core and a thinner Surlyn (Ionomer) cover. Results in max distance with more control and feel, while maintaining excellent durability.
Comparable performance to Srixon AD333, Callaway Supersoft or a Titleist Tour Soft. Available in White, Neon Green & Neon Red.